Are you willing to learn how to wash hunting clothes? Well, you're sorted, as this article covers multiple ways of doing that with ease.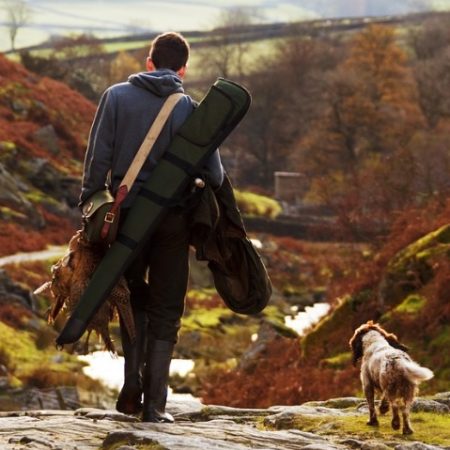 If hunting is your passion, then you know this thing very well that scented and bright clothes can easily be detectable by a wild animal. So they are not coming close to knowing as they detect the danger due to the scent of detergent with their strong smelling power.
Even after washing your clothes, they should look as dull as the dirty ones. Only by then, you can reach your target and do your things properly.
Cleaning hunting clothes is no same as cleaning any other garments. So you have to choose the right type of washing component. But not to worry much about the right technique as we are going to tell you every single thing about this matter elaborately.
At the end we will also provide some safety tips on how to wash hunting clothes and maintain them so that you can handle them well while enjoying with your friends or family members.
Add a header to begin generating the table of contents
What's the Need of Cleaning Hunting Clothes?
During the offseason, if you store the hunting cloth in a dirty condition, it gets damaged. So it's necessary to take care of your hunting cloth during the offseason. When you are going hunting, it's obvious that mud and straw will stick to your hunting cloth. And if you are successful in hunting then blood can also stick to the cloth.
Now the question is that it is safe to store the cloth in that condition. The answer is "No". The blood and muddy grass can slowly develop mites and fungus which is going to destroy your cloth bit by bit. So if you don't want to destroy your precious hunting cloth, then before storing it or it gets dirty wash the dirt off and then store it properly.
Sometimes the hunting cloth traps your body odor and animals are very sensitive to human body odor. So it's important to eliminate that.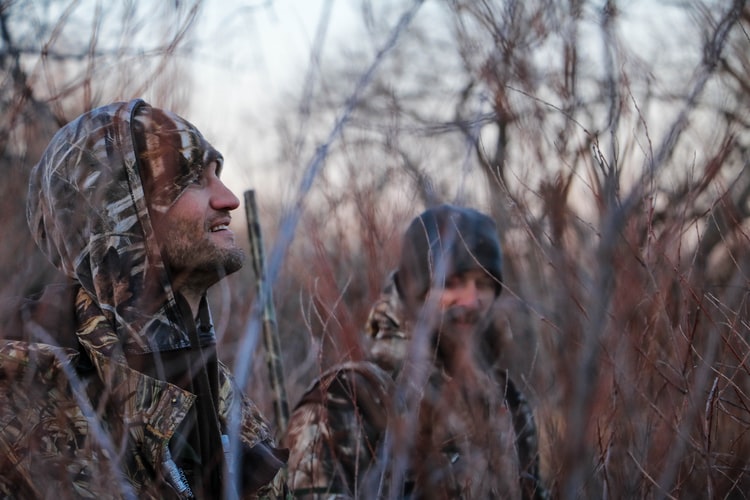 How to Wash Hunting Clothes (2 Different Methods Explained)
Now the most awaited section has come. In this part, we are going to discuss all the techniques so that you can learn how to wash hunting clothes properly. So let's start.
Method 1: Washing Hunting Clothes with Scent Free Detergent
Method 2: Washing Hunting Clothes with Baking Soda
Here I am sharing one more technique or guide on how to wash hunting clothes and keeping it scent-free. Here we will make good use of baking soda as a cleaner to perform this task. You just need to follow the below-described steps.
Some Extra Tips on Cleaning Hunting Clothes
If you want to be an expert in hunting, then you must take care of your hunting gear properly. Here some extra useful tips are given that you should follow while handling your hunting clothes.
Never ever use any fabric softener or cleaner other than specially made hunting clothes cleaner. Ordinary cleaner leaves its odor which is easily catchable by wild animals.
Normal detergent usually has fabric brightener which will ruin your camouflage hunting clothes. The UV brightener can easily be detectable by the wild animals even in dim light.
Before washing your clothes in the washing machine or bucket, wash these with scent-free detergent. If you wash your other garments in this washing machine with a regular fabric washer then it will leave an odor. This odor can be easily trapped by hunting clothes.
On the day of hunting, try to use that towel which is washed with scent-free detergent. This minimum percentage of odor can be detected by animals.
Never use dryer sheets on the hunting clothes.
To eliminate odor you can also add a cup of baking soda into the water that you are going to use in rinsing the clothes.
Most popular and used scent killer is scent killer gold. If you are confused about which one to choose then you can go for this.
Conclusion:
It's a good thing to chase your passion. But if your equipment doesn't collaborate well, then you may get disappointed. The same thing goes with hunting clothes. 
If you are not wearing the right type of hunting clothes then all your hard works will burn. Hunting clothes are mainly of camouflage type and maintaining its camouflage property is vital.
So wearing and cleaning the hunting cloth properly is very important. In our article, we have discussed all the right techniques o guides on how to wash hunting clothes and store them correctly.
Some extra tips are also available; this will surely help you on the right handling of your favorite hunting clothes.