Let's settle this Freediving Fins vs Scuba Fins debate once and for all in this article by comparing both the options in depth.
Whether it's freediving or scuba, the one piece of kit you will need for both activities is "fins". Hold on! This does not mean that you can use similar fins for both of them.
It is recommended not to use freediving fins while performing scuba diving.
Remember, prevention is better than cure. Right!
Fins come in various sizes and shapes and each is developed for specific activities and conditions. In this article, we will talk about the key variations between freediving fins vs scuba fins.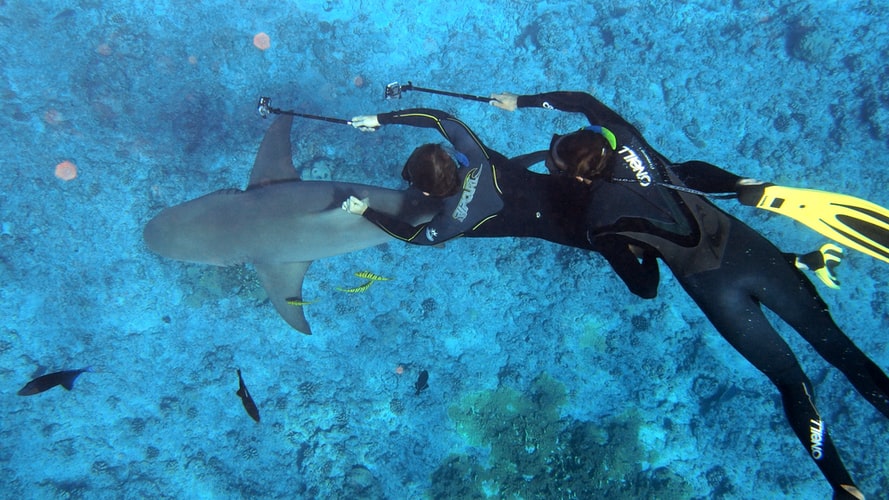 ---
Freediving Fins vs Scuba Fins: Features Comparison & More
What Are Scuba Fins?
You may look funny as it makes you walk like a penguin, but scuba fins are engineered pieces of special equipment.
These fins are designed for challenging conditions and also aim to provide more power under the water. Scuba fins serve like engines in a car.
Scuba fins come in varying lengths and are flexible.
Keep in mind, the longer and harsher the fins are, the more propulsion they will give you. Yes, your muscle will need extra stamina to move with them.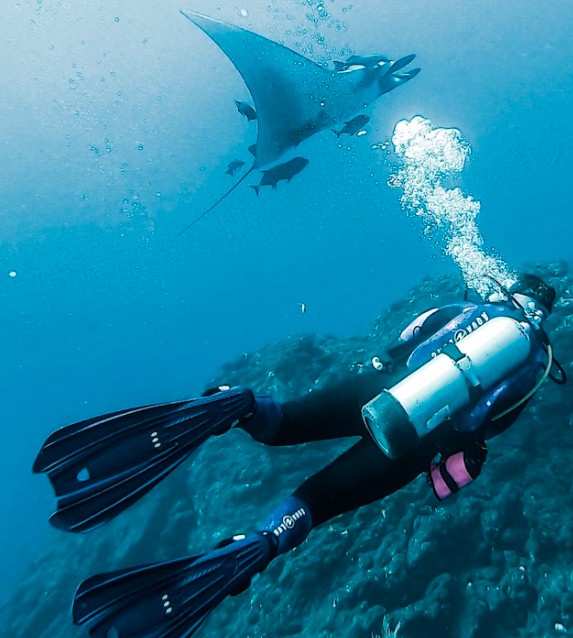 Some Notable Features of Scuba Fins
Force Fins:
This is a distinctive feature of scuba fins. Designed with a v-cut shaped blade, force fins have one toe and heel straps. This is designed to boost speed and save you from any risk while driving.
Large and wide fins:
Large and wide fins will help to reduce the obstruction that you may face during deep-sea diving. These fins help to prevent excess obstacles during swimming.
Stunning Fin Strap:
Have a look at the type of belt while purchasing a diving fin. They are made of the standard strap with an adjustable rubber. This strap can be clipped and unclipped easily.
Propulsion Comfort:
This is the key feature that a diver may look after to make a smooth and easy move in the water without any complication.
---
What Are Freediving Fins?
The first thing that you notice of a freediver is their fins, long and the elegant ones. It is designed for some technical reasons.
The primary objective is to remove a huge amount of water per kick. Freedivers can cover a vast distance with less energy.
Freediving fins are gorgeous and they lean in a hypotonic way at the time of finning.
These fins are in demand for their expansive surface area compared to other fins.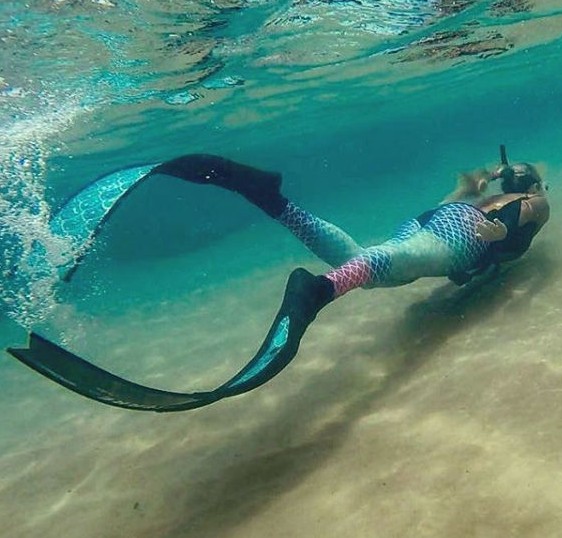 Some Notable Features of Freediving Fins
Blended and separate foot:
Freediving fins have separate foot pockets with two clips and screws attached to it. This helps you to move with the fins wherever you like as they are portable.
Angle and rails:
Freediving fins have thick rails that make the blades stiff. A thin route cannot support the edge, which leads to the breaking of the swimming movement.
Thick socks:
Selecting proper diving socks is important. Get a smooth and thick sock to avoid rubbing your feet against any sea creatures. These socks will help to protect your feet and ankles while diving in icy places.
Fiberglass blades:
These blades are durable and are available within a budget. Fiberglass blades are used to increase efficiency. It is specially designed for them who are looking to improve their diving skills.
---
Freediving Fins vs Scuba Fins: Core Differences Listed
There is a vast difference between features of freediving fins and scuba fins. Like,
---
What Fins to Pick to Perform Both
In this circumstance, it is advised to go for freediving fins. These fins are powerful enough and will help you to swim against strong water currents. They can be used for several other purposes.
So, whether it's free diving or scuba diving, a pair of freediving fins is enough for both.
---
Not all costly fins are perfect for diving. Some are just expensive but don't work well in practice at all. Never make a mistake of getting fins that will end up with regrets. Both freediving fins and scuba fins are designed for respective sports.
Remember the perfect fit is significant. Do not opt fins either too small or too large.
Always dive not to avoid life, but for life not to escape us! If you like this article on freediving fins vs scuba fins, then consider sharing it so that it can reach to wider audiences.