Going out for camping in a big group? It's obvious that you will need a number of tents to put yourselves up comfortably.
However, staying in separate tents might deprive you of the 'we are together" revelry moments. And of course, it is for those moments you go on a trip with friends and family. This is when knowing how to connect two tents together becomes a great idea.
When you connect the tents together, it works as one tent with separate rooms. So, you get your share of privacy as well as enjoy being together with your camping buddies.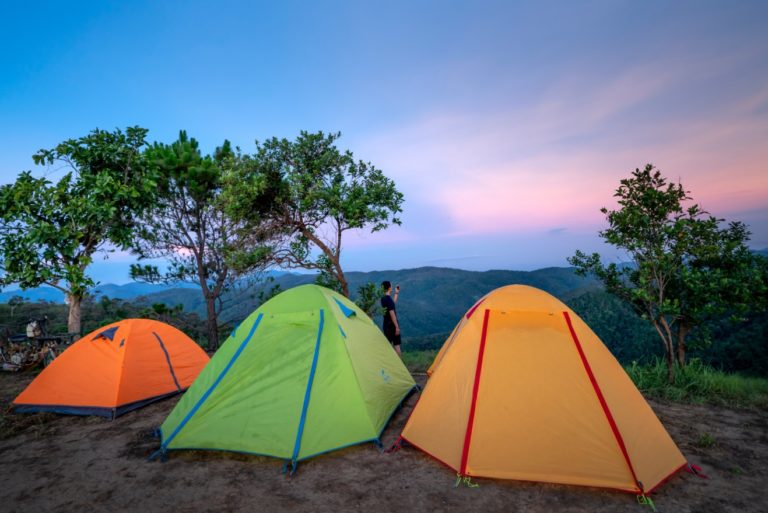 To experience this "staying together" feel at a campsite, you first need to learn how to connect two tents together. There are a number of ways to combine two tents skillfully, creating adequate space for boarding yourselves. In this article, we have got you covered with simple and practical tips to join two tents and redefine your group-camping experience.
Add a header to begin generating the table of contents
How to Connect Two Tents Together (Step-by-Step Methods)
It's important to know this hack, as it will come handy in your camping trips with friends for sure. A few tools and things will be required to perform this task, and we are mentioning them below.
Total Time Needed: Depending on tent size and the experience of the doer, connecting two tents usually takes between 15 and 25 minutes.
Zip or binder clips

Tarp

A cord

Stakes
Two tents that are designed to adjoin

The tools mentioned

Knowledge of the art of joining tents with a punch of dexterity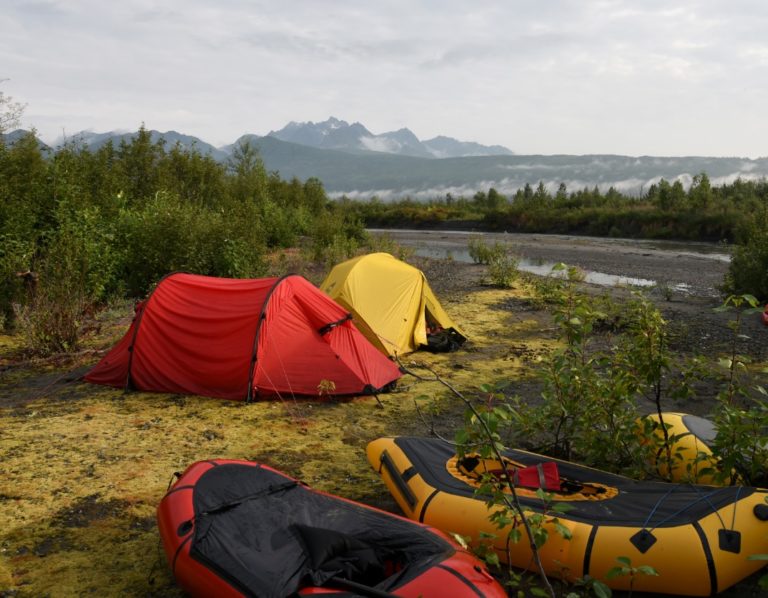 Follow the 3 easy and simple methods and learn how to connect two tents together for making a wonderful mega-tent:
1. Choose a Tent that is Designed for Connecting:
This is the most popular method of joining tents. If you are a first timer, it is also the easiest and best option. Some tents are devised in a specific way to fix together perfectly with another tent of the same kind. Featuring a pod like design, this sort of tent attaches seamlessly with its peer tent. Usually you are able to join the two tents with zips.
The biggest advantage of buying tent pods is that you can choose the ones that best suit your purposes.  Suppose, you would prefer some extra space to house your stuff. If so, you can pick a small sized pod which will fit easily inside the umbrella tent. 
On the contrary, as per your needs, you can buy two same sized tents which will adjoin smoothly with one another. This way, you can choose from the different types of pods available. It allows you the liberty to customize your camping experience according to your planning.
The utilitarian aspects of pods being discussed, now we come to a couple of disadvantages it poses. First, you can only execute the joining task if everyone else is carrying exactly the same brand of pod. If not, then you will not be able to join two different models. Therefore, it is imperative that you take your preparations beforehand. You need to plan, coordinate with your pals and arrange kin pods.
Second, the pod tents which are especially crafted to connect with its kin tents are expensive. Thus, it costs you big time to customize your outdoor plans.
2. Zip and Clip the Doors Together:
Another easy and familiar method of joining two tents is to zip or clip the tent doors together. Wondering how effective is it going to be? Well, depends a lot on how closely the two tents are designed.
If both the tents are from the same brand and approximately the same size, the zipping might just simply click into effect! And, if by any chance, the doors are roughly of the same size, zipping the two entrances works wondrously!!
It might happen that you cannot fully and smoothly zip the doors together. In that case, do not worry and do not trudge further with the zips, lest you break or damage them. All you need to do in such a situation is to clip-shut the open orifices using binder clips. Next, you can use a tarp to drape the juncture area to effectively prevent rain dripping or any unfavourable weather conditions to creep in.
Always remember that at least one of the two tents needs to have a two-way entrance. Unless either of the two tents is having two doorways, you cannot find access into the adjacent tent.
There are still a few drawbacks of this easy and expedient zipping and clipping method. One, you need to manage getting two tents of roughly same sized doors. Two, if the zipping doesn't work 100%, the clipping part leaves you with the risk of leakage and big invasion. Draping the tarp or overlapping rain flies can minimize this trouble.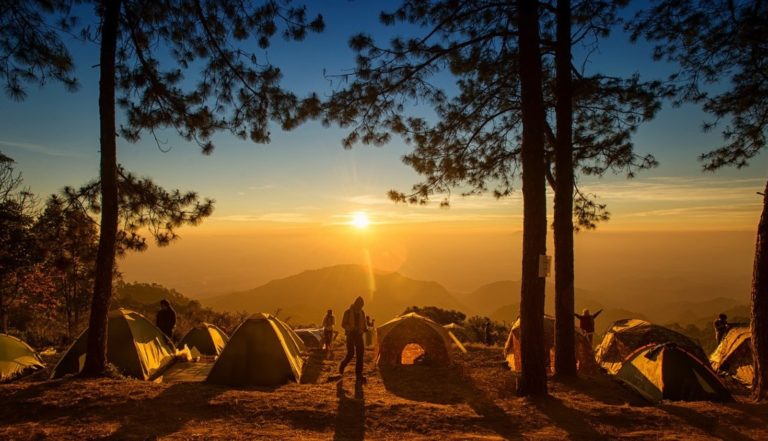 3. Use a Tarp/ Create a Tarp hallway:
For connecting tents that differ in brands and sizes, you can use a tarp and a cord. It is a very commonly practised method in outdoor camps and can be a great idea if executed correctly.
To begin with, put the two tents about five feet away from each other. Position them in such a way that the doors face one another. Now that you have positioned the tents, you need to run the cord over both the tents, and keep pulling it till it is tight. You can use a tent stake on each end of the cord so that it stays firmly grounded.
After this, it's time you drape the tarp over the cord in order to cover the two entrances. Here also you can use a stake on each corner to prevent it from getting displaced or blowing away. You should focus mainly on ensuring that the cord and the tarp stay in place. Stakes are really very helpful to fix the tarp and cord.
In case you wish to have a longer "hallway" between the tents, you can use a larger tarp with a longer cord.
Connecting two tents might sound like a puzzle. But once you have the right props ready at hand and know the viable methods, it is no longer complicated. After you have tried and accomplished doing it a couple of times, the third time onwards it becomes a cakewalk for you!! Joining tents helps you create an excellent bridge between two camping groups.
Thus, we have guided you through the top 3 tried and tested methods so taht you can learn how to connect two tents together. It will be fun to try out each on different camping expeditions and find out which one works best for you.