Camping is an activity involving overnight stays away from home in a shelter. It is also a place where an army or other group of people or even individuals logged in instant tents or other temporary means of accommodation. Camping is a fantastic way to explore great things. At this time, one gets time to have fresh air and spend quality time with friends and family. Camping for beginners or less experienced can be tricky. Below are the best camping tips for beginners to make the first camping experience for oneself enjoyable.
Top 5 Best Camping Tips for Beginners 2020 Edition (Don't Miss)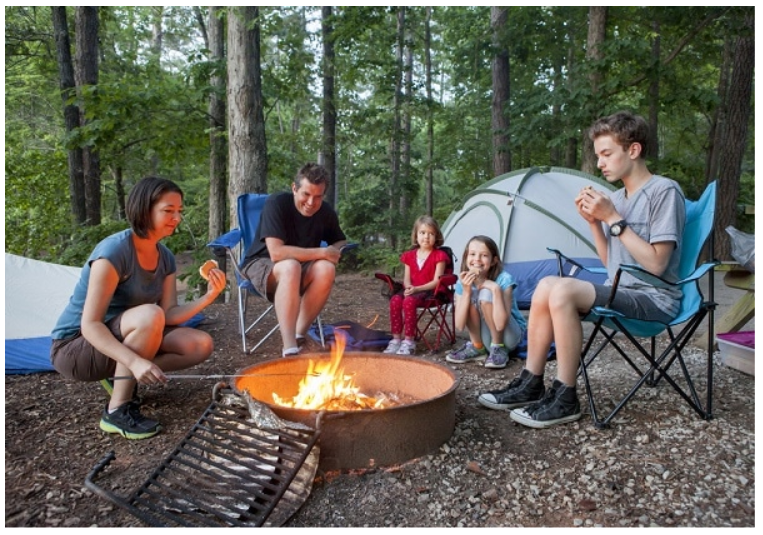 Since it is the first time camping, many places will be seen as the best place for setting a camp. Some factors to consider before deciding for the best place to start up are; is the place children friendly? Are there toilets and showers available?  Are dogs allowed around? For a beginner camper, it is good to book a campsite where high-quality facilities are available. This will help one to buy goods or anything he or she may need at a nearby town without going far. Food being an essential thing in camping, it should. be available just around the camping area. It will not be suitable if one goes for miles to look for a meal. The primary purpose of camping is to get to enjoy self-time and also friends' time not going away to look for food.
2.Purchasing of the Tent and Sleeping Bag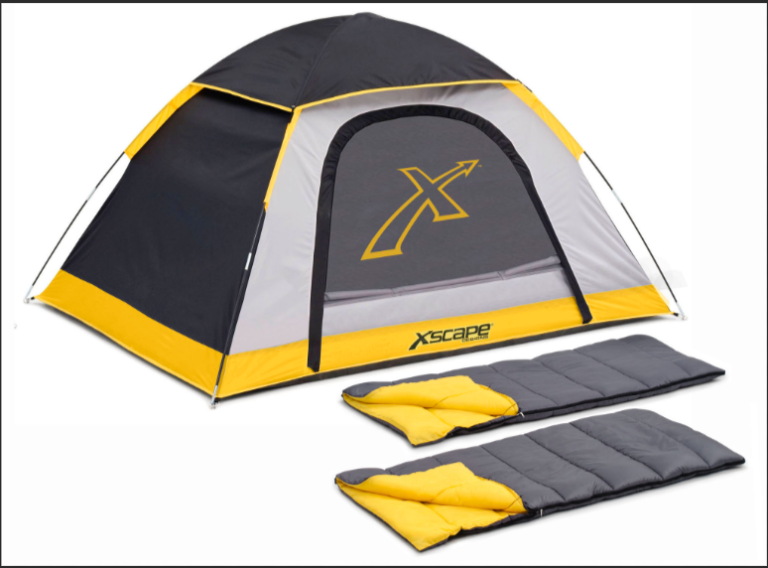 Tent come in varieties of shapes and sizes.it is good for one to choose the right tent that will fit the people camping. When it comes to choosing a tent, choose a tent that will provide the people camping together or the shelter should bigger than the people using it. This will give enough room for storing the materials like camping plates or smell proof backpacks etc in the tent and have a comfortable space to sleep.  If one is not sure about which canvas to use, asking for the guidelines about the tents is the only solution. This makes sure that the tent is going to fit everyone in that camping site. Considering the prices of hiring a shelter not to hire a costly tent, yet there is a cheaper one.
Where never one chooses to camp, it is good to bring up a sleeping bag since the temperatures may drop at night. Attention is needed when choosing a sleeping bag. This helps one to know what season it is. The temperatures around the camping site will also matter on the type of sleeping bag that is to be bought. Since there is the guideline on the kind and kinds of sleeping bags to be purchased, asking for the directive may help a lot in getting to know which the best bag to have is.
3.Arrive at the camping ground early and bring sufficient clothing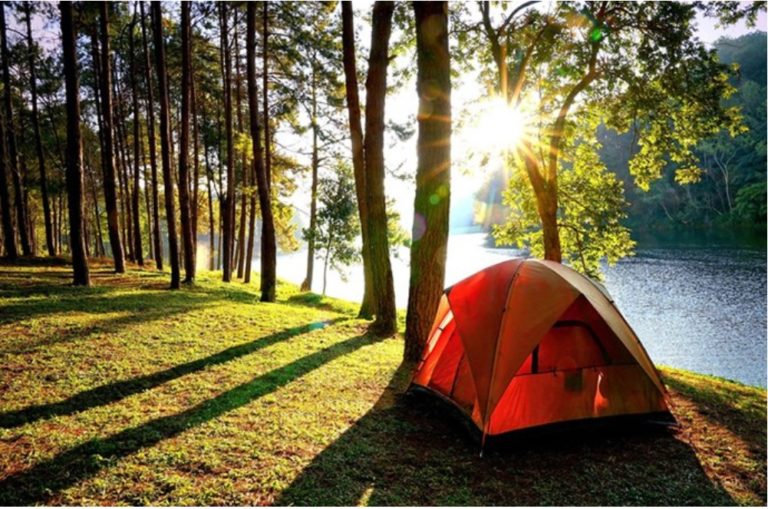 The new camper may probably be unfamiliar with the campground. Arrive early to give yourself enough time to learn the camping layout. Make your neighbors happy and try to set up your camp during the day. During the day, one can see what he or she is doing; thus, it is good to arrive early.
Camping is always a matter of staying prepared at all times. Since there are no laundry facilities at the campground, bring along with enough clothing. Be prepared for the worse. Rain may fall and you ought to have clothing that will fit this kind of weather. Be a smarter camper and carry enough clothing. It is surely one of the best camping tips for beginners.
4.Practice pitching the tent, camp and Setting up at the camping
The essential tips for the first time in camping are to practice pitching of the tent while still at home. This helps one to get to know how to set up a tent and how to bring it down with easy. Any problem is to be solved while still at home but not at the camping site.
After practicing the pitching of the tent, one should practice the field. Camping for a beginner can be daunting, but spending a night in the back garden may help one to judge the number of layers needed to wear. This will also help to know if the equipment is adequate.
When setting the tent, make sure that the ground is leveled. Clear all the debris which may be present at the camping site. This will reduce the chance of mosquito invasion during the night. Always put the back of the tent on the side which wind is coming from. This gives the canvas more stability. The tent pegs should be set at forty-five degrees on the ground.
5.Make a list of the camping essentials and Plan meals beforehand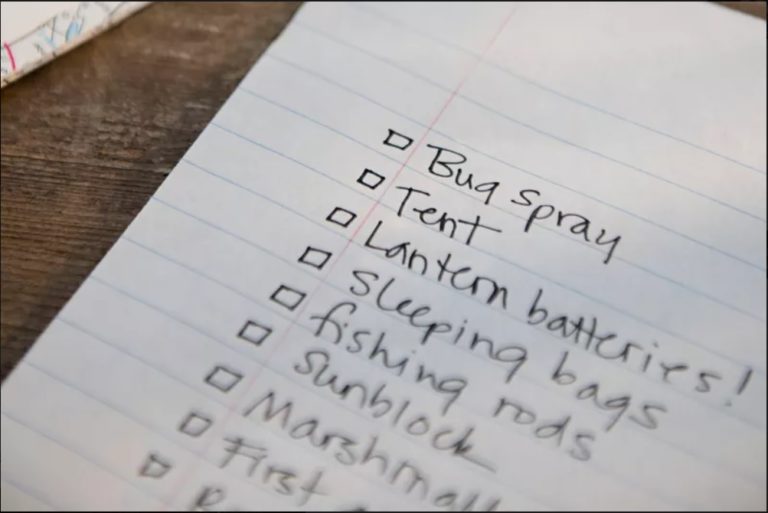 Camping for beginners may be more challenging since one does not have an idea of what is types of pieces of equipment are needed. A guide is always there for such people to help them a checklist to ensure nothing is left behind. Since most of the camping guides are always provided, this makes work easier for beginners. There are a few people in my friend list who have a tendency of forgetting useful things like tent seam sealers while going on a camping expedition. Don't do it. Make a list, and stick to it always. 
Planning on what is going to be eaten and how cooking is going to take place saves time and hassle for the beginner camper. In the camping site, check where to start a fire or the campfires. At this point, rules have to be checked to see whether campfires are allowed. If they are not allowed, then check for a pub or a restaurant where you can have your meal.
Camping for a beginner can be more enjoyable, exciting, and memorable if only one gets it right. If these best camping tips for beginners are followed well, I didn't think as if the camping can be an issue since everything is explained well and into details. Having a chance to go camping is good. Camping helps one achieve a lot in life since reality gets to be known. Camping can be done by one who is stressed up; this event will always help one release the stress. Camping can be done as a way to adventure places and get to know how they are.