The golden autumn hues may be a distant memory, but you can also find the pleasure of bowfishing in the months that don't end with "uh". How? In bow fishing, if you follow the prey with a bow, you can hunt with the bow all spring and summer. Best of all, it's an active sport in a social setting.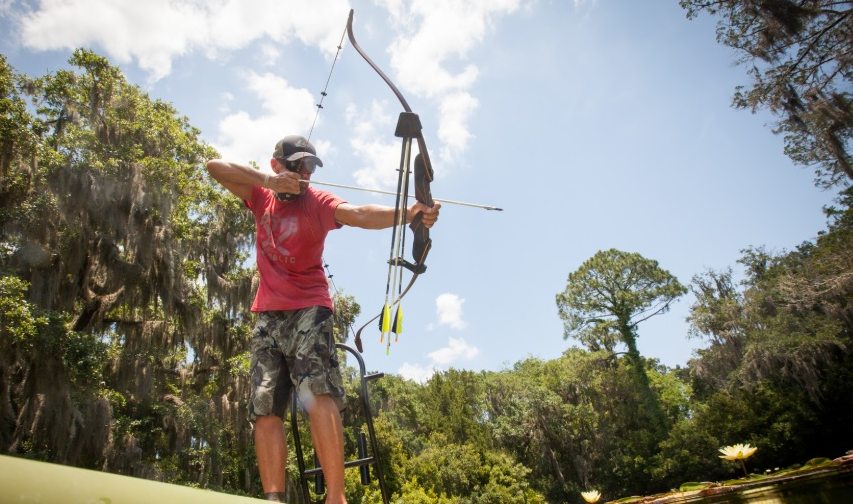 Though bowfishing has been gaining a lot of traction lately but still there are a lot of confusion around choosing the best season for it. Here I want to present my two cents on this topic.
As per my observation the best month for bowfishing is from late February to end of April and October to November. During these months we get to witness the most clear water and that helps a lot in doing it without any trouble.
However, there are a few people who strongly believe that bowfishing is all-weather thing, and it can be performed any time.
---
What's Bowfishing in a Nutshell?
Bowfishing blends fishing, bow hunting, and spear fishing. Its core strategy is to spot fish in thin water and closely track them for a shot. You are likely to shoot certain barb-tipped arrows at fishes and pull them with a line stick to the arrow.
Opportunities for bowfishing are available in ponds, lakes, and rivers. You can walk through, use the boat or shoot them from the shore. Bowfishing needs only a few extra gear parts, and you are most likely to convert your existing bow to a bow fishing rig.
---
Read the bow fishing rules and license requirements of your state before you begin. The state's fish and wildlife agency rules limit bow fishing to "rough" fish and insidious species.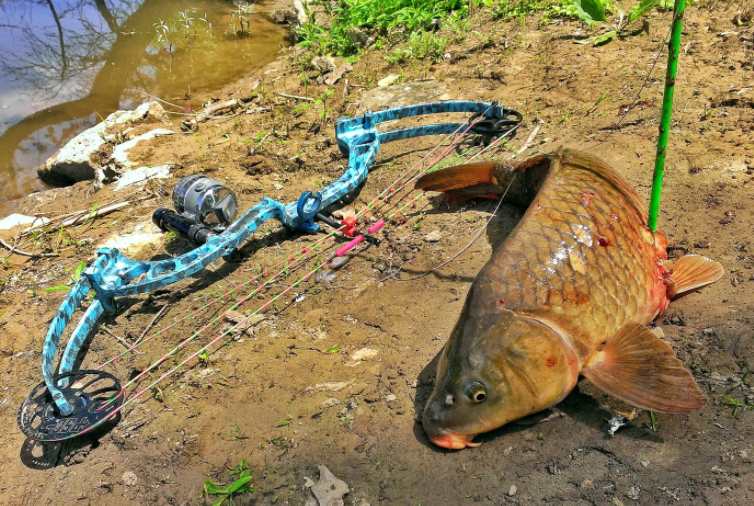 Bow fishermen normally target the species like Carp, rays, Gar, and suckers. Omnipresent species such as snakeheads and Asian carp are also popular quarry.
So to answer the "is bowfishing legal", we need to check with state law officers. You can visit their official websites to gather more information regarding this. It's better to be safe than sorry. 
---
What's the Best Month for Bowfishing?
The laws of nature make bow fishing and hunting a seasonal and cyclical affair. Experienced captains consider water clarity a limiting factor, and the best time for water clarity is late February through April and October-November. Summers may be hit or miss for clarity. But poor weather may affect the clarity even during the best time of the year.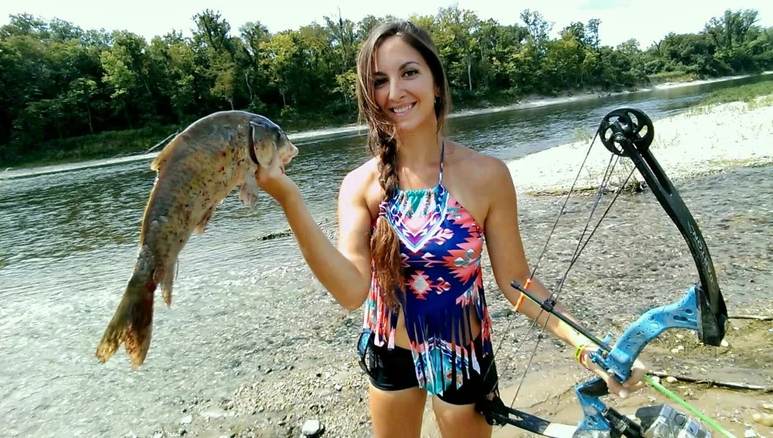 Dec, Jan and the start of Feb may produce hard fishing, largely due to low tides disturbing boat mobility. But the fish are slow and can be shot easily this time of year. Often, fishes gather during this time; you may not see one for an hour and then you see plenty.
Winter can be demanding mainly for the guides. Cold climate may also be tough for fingers and hands. But people can avoid cold by dressing up properly. Bow fishing is a craze during the winter months in southern states. Many Northern archery lovers also don't like to miss the opportunities to arrow fish – even in cold.
For some it doesn't matter what the weather does. They are going to anyhow find ways to stay on the water and hunt fish. Summer bow fishing is not much different from winter except for heavy clothing issues.
---
Bowfishing season is coming up, so it's time to get ready. Visit your local archery store or pick one from our list of top bowfishing bows for the tools you need for your spring and summer bow fishing.
Check the website of your state wildlife agency to find season dates and information about bow fishing laws and regulations. Also, check what species you can shoot legally.