We have listed some of the most important beach camping tips to help you in your next trip.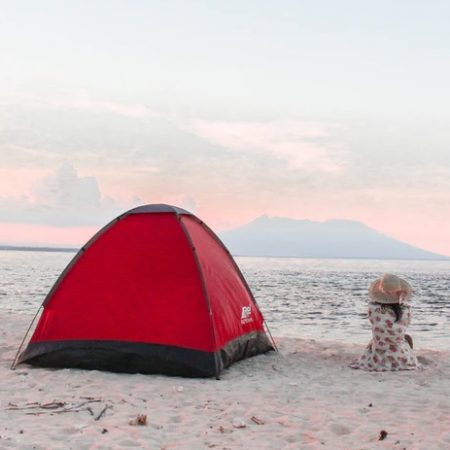 Camping on the beach – sounds like fun and adventure! Right ? When the weather is delightful and the ocean is calling why stay indoors?? 
But before you make some arrangements you need to know a few things. Camping is fun, but if you're not well prepared it can backfire as well. 
However, it's not that tough to get ready with beach camping with friends or family members. You just need to keep a check on a few things, and you are sorted for sure. If you're looking for some beach camping tips, then you are at right place.
Here I am going to guide you on your Beach camping with some "MUST DO" tips and tricks that will make your beach stay experience smoother, easier and even better.
Table of Contents
Add a header to begin generating the table of contents
What is Beach Camping
Before diving into the beach camping tips, we need to understand what Beach Camping really means. Simplistically it is just another way of camping where the location is slightly different from forests, mountains. There is the great expanse of the sea in front of the eyes, ceaseless calling of waves, mind blowing wind, sand dunes nearby.
Best Beach Camping Tips That You Should Follow
Though the sea sounds fun you need to be extra careful while going out for the beach. Here is the complete guidance you need to make your beach camping experience a memorable one.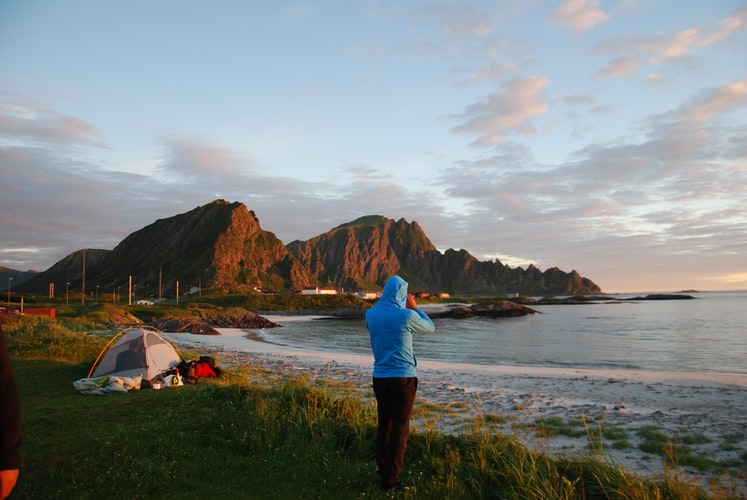 Keep an Eye on the Weather Report

Before going out in the sea we just can't ignore the weather. Hence you must keep track of the weather report and find a suitable day for your camping trip. Obviously don't select cloudy or stormy weather as there could be a surge in the waves.
Opt for a sunny day with periodic clouds, and moderate wind flow below 15 mph. You can track it on the local newspaper or any suitable weather app of your choice.
Remember Time and Tide wait for none

Once you go through the weather chart you have to look for the tide table as well. Follow the table and prepare your camping accordingly.
You can use apps like 'Tides Near Me' or 'Tide Charts' for this purpose. Once you reach your desired location mark the high tide area or mark how far the water rises during high tides. Try finding the waterline from the previous tides.
If you are unsure you can ask any local person. But make these queries clear before pitching up your tent.
Protection from the Sun

When you are at the beach or at the open sea you are mostly exposed to the sun. So, sun protection comes as a must for beach camping. Try to pitch your tent near the vegetation growing around the beach if possible.
If not, prepare yourself to embrace the sun with all possible protections. It is often possible that you need a shade or a shelter to escape from the blazing sun especially at noon hours.
So, don't forget to bring a screened canopy that will save you from the sun. To protect yourself from the sunburn apply sunscreen with high SPF throughout the day, otherwise your camping experience might become a total spoiler with only memories of sunburns.
Oh! You can also try some funky sunglasses and hats.
Keep the Sand Away

A beach without sand ? Impossible! There is sand everywhere – on the ground, in the water, in the air. It is very important to keep your provisions free of sand. So take a brush to sweep away the unnecessary sand from the tent zipper or it may get stuck.
Brush off the extra sand from the tent as well. Rub your feet to get rid of the excess sand before entering the tent. Place a tarp before the entrance of the tent to kick off your shoes and brush off extra sand. Don't step into the sand dunes, and follow this beach camping tips precisely.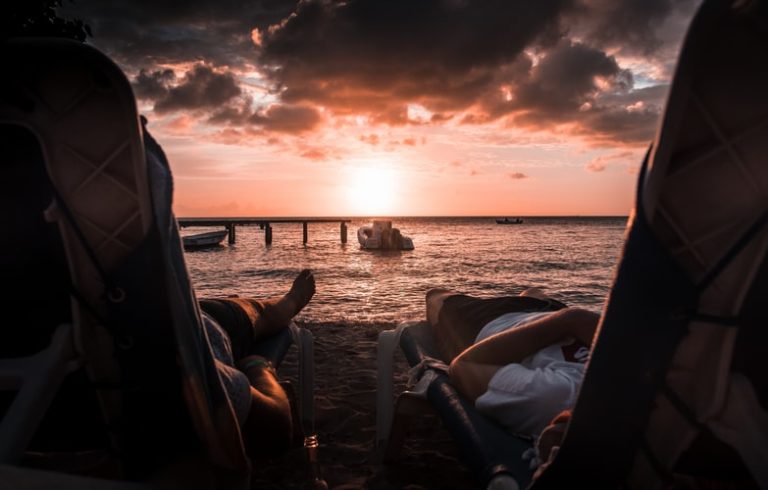 Drink a lot of Water

Remember you are going to be under the bright sun for a long time. So, for beach camping you must bring with you plenty of drinking water to keep yourself hydrated throughout the day as the water around will be salty and useless. Take some fresh fruit juice and a box full of ice if you want.
A Camp without a Campfire – No way!!

The sea becomes even more mesmerising after the sunset. So don't miss the opportunity to spend the night under the starry sky with the roaring sea beside and of course with a campfire!!
Although it is difficult to start a fire in such windy conditions, with a little trick you can do it easily. Create a firepit by digging the sand a little and there you are – in total control of the fire.
Don't throw the Trash

If you don't want to end your beach camping trip by picking up the trash all around, keep a dust-pan or a mini-vac with yourself for the camp. It is one of the most important beach camping tips that everyone should follow.
All Other Essentials

Sleeping Bag: Even if it is hot and humid throughout the day the night around the sea side becomes much cooler. So better pack a sleeping bag.
Bug repellent: Being exposed to nature you are most likely to get kisses from bugs. So don't forget to take a bug repellent or you might end up your adventure itching and scratching.
Extra covers and Towels: To keep your valuable gadgets like phone, camera intact in the sandy humid weather take an extra cover or maybe some extra towels.
Cooking Cutlery: There are beach restaurants in many famous beaches but if you choose any off beat location for your camping you better be prepared with your own cooking tools like camping plates.
Power-bank, Torch: A torch will help you at night while a power bank will save you from running out of battery life.
Don't Die out of Boredom

Beach camping is about thrill, adventure and fun. So don't die out of boredom. Yes, sometimes we need time with ourselves, to explore our inner self amidst the vast nature.
But for other times you can take some playing staff or some musical instruments, floating devices, Frisbees with you.
Parting Words
So, now you are all set to go and rock the seas. Hope these beach camping tips help you in your preparation. If there is any other query please let us know just by commenting below.