Many of us heard of ski gloves. If you love adventure, you have come across it for sure. They are used when we go snowboarding or skiing in the snow. It is required to protect our bare hands from the extreme cold in the snow.
In fact, in skiing and snowboarding, the gloves are the must-have gear, and it needs to be part of your journey at any cost. As, the entire activities are conducted in the snow. So it becomes important to keep the ski gloves dry.
But, can you dry ski gloves?
Yes we can, but there is a certain way to do it, and that I will explain in this article. In fact, you need to take proper care of the ski gloves to take pleasure in the snow activities.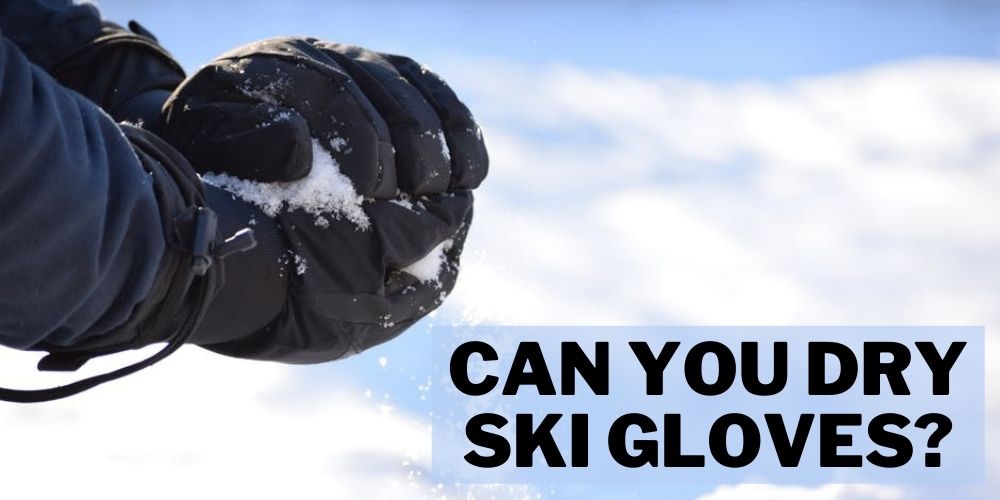 Can you Dry Ski Gloves?
Yes! You can dry ski gloves when it gets damp in the snow.
Snow activities are always fun and thrilling. But such fun comes with various challenges to deal with.
However, with proper measures and methods, you can dry ski gloves efficiently.
Moreover, time and effort are the two primary things required here to deal with the situation. If you could bear some time for this, you don't have to compromise with the fun pleasure on the snow.
Also, the methods and steps for drying ski gloves are easy and simple to follow in a hassle-free way.
So, today we are going to talk in detail about the various ways you can dry ski gloves after leaving the slopes.
How to Dry Ski Gloves (3 Easy-to-Follow Ways)
Well, the procedure and methods involved in drying ski gloves are easy and simple to follow.
However, you need to consider these given measures to prevent damage to the ski gloves in the snow.
Method 1: Hang it in a Warm Room
After getting off the slopes immediately head towards a warm room in your house. Now, tie a rope across the room and hang the damp ski gloves over it. Let it dry for some time in the warm room to absorb the water.
Method 2

: Dab a Dry Towel Over the Gloves
Also, you can dry your ski gloves by dabbing a dry towel over them. In this way, it will soak or absorb the excess water underlying inside the gloves.
Moreover, it is a simple and easy process to be followed immediately. Even if you can't reach your house on time, you can always carry it with you on the slopes.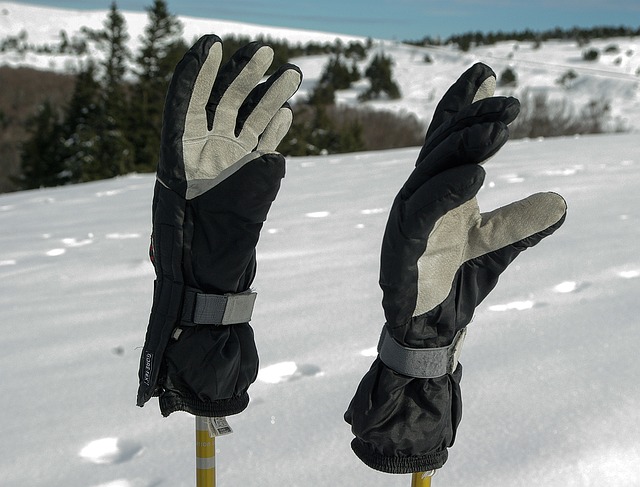 Method

3

: Clipping the Finger of the Gloves on a Rope
Another way to dry ski gloves is by clipping both the fingers of the gloves on the rope. This method will allow drying the entire gloves faster as only the finger part is clipped. So, the rest of the gloves are set free to dry in the air.
After following the given steps, make sure you keep a check on the gloves to see if it is drying well. To make it dry faster, you can alternate the clipping of the fingers of the gloves to dry it better.
Are you worried about how to dry synthetic gloves? We can surely tell you the procedure is easy and simple to follow.
To begin with the drying procedure, you first have to pay extra attention to the outer waterproof layer of the gloves. It needs to be protected first hand.
So, take a drying towel and dab over the gloves. This will help to soak the excess water from it.
Also, most people have a blow-dryer at home and thus you can always use a blow-dryer to make it dry faster.
Moreover, if you are not in a hurry, you can always try the traditional method by hanging the gloves with clips on a rope across a warm room. It will take time, but it will give you the perfect result to serve the purpose.
So, here we are with some of the essential methods you can try in a simple way for drying synthetic gloves.
Drying Leather Ski Gloves and Mittens
Well, leather gloves are crucial to handle and require extra care compared to synthetic gloves. Therefore, you need to be extra careful with the wash care of leather ski gloves.
Since leather is delicate it has the chance to get cracked easily in the damp. So, lay them flat dry without squeezing out the water. Otherwise, it will damage the leather part of the gloves.
Also, don't expose the leather gloves to direct sunlight. It might result in color fading and leave the gloves in full form.
Furthermore, never put the leather gloves or mitten in the dryer as it will harm the material badly. Direct heat is not suitable for leather or mitten gloves.
Instead, allow them to dry in a warm and dry place to soak out the extra moisture from the gloves.
Moreover, it is simple and easy to follow without any hassle. You just required sparing some time for this for a better result.
Drying Gloves in Different Ways
There are multiple ways where you can dry gloves efficiently without any hassle. The ways are different from each other but surely they will help to serve the purpose efficiently.
Now, let's look at the below-mentioned points to get a better idea of it:
Using a Boot Dryer
Boot dryers are simple and easy to use in every way.
The boot dryer helps to remove the excess moisture or dampness from ski gloves. Since it consists of high thermal power, it might cause damage due to excess heat to some extent.
Therefore, a boot dryer has to be used in a careful way to prevent such an effect.
Hence, prefer a boot dryer that comes with an auto heat control setting. This will automatically help to monitor high heat to avoid such hassles.
Furthermore, you can easily get it on Amazon where you will get the portable ones as well. But make sure it has a USB port and can be foldable to carry it everywhere.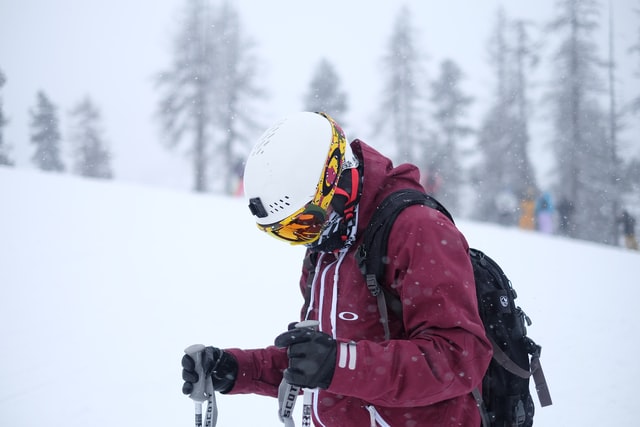 Using a Blow Dryer
We all have a blow-dryer at home and thus it is an easy way to dry damp gloves efficiently. Blow-dryers are always portable and handy to carry anywhere and everywhere. Also, it is both easy and simple to use.
The heat that comes out of the blow-dryer is mild and thus it is ideal for drying ski gloves. So, in such cases, you can use your basic hair dryer to dry ski gloves that produce minimal heat.
Therefore, lay your gloves flat and move the blow-dryer slowly covering every part of it.
Using a Heat Vent
Heat vent is used when you are in a hurry and want your ski gloves to dry out faster. To begin with the process, you first need to wash both gloves carefully.
Next, lay the gloves flat on a surface and move the heat vent towards it to make it dry out faster than usual.
Naturally in Sunlight
This is the best way to dry damp ski gloves. This is a traditional method where you lay your gloves in the sunlight for natural drying. It takes time to dry but it gives out the best result compared to any other methods here.
Therefore, it's a slow-drying process but will keep your gloves fresh and smell-free.
Mistakes to Avoid While Drying Gloves
Most of the time, people usually ignore some basic precautionary measures when drying ski gloves.
In such cases, they carry out mistakes that are unavoidable. Therefore, today we are here to guide you throughout to avoid various mistakes while drying damp gloves.
It is recommended to always go through the care label given in the packaging box of the gloves. In the care label, they have elaborated the dos and don'ts of after wash gloves care.
But, today we will provide you with a few tips where it will become easier for you to understand.
Tips
Try to use water-resistant spray for synthetic gloves
After washing, try to use leather conditioner for better results and long-lasting
FAQs
Get your all questioned answered here:
​Can you put ski gloves in the dryer?
No! Ski gloves cannot be put in the dryer as it releases high heat.
​How to Clean and Dry Smelly Ski Gloves?
It is always better to clean smelly ski gloves in mild soap water. Next, pat dry with an absorbent towel to soak extra water from it.
​Can you dry gloves in the oven?
Never dry gloves in the oven as gloves are made from different materials. As a result, it can cause a spark or other threats to the gloves inside the oven.
Final Thoughts
So, here we are with the complete guide in taking care of damp ski gloves in the snow. Since you have the best pair of ski gloves, make sure you follow the measures in the right way to prevent them from damage and other threats.
Try to follow the dos and don'ts to avoid any kind of hassle.